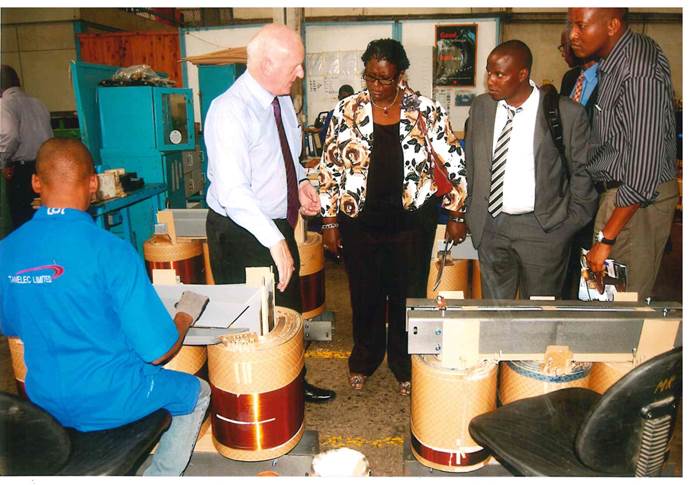 History Based in Arusha, Tanzania, Tanelec Limited commenced its operation in 1981 and specializes in the complete manufacturing of distribution transformers, low and medium voltage switchgear and provision of repair and service of distribution and power transformers. The company was established as cooperation between the government of Norway through E.B. Norway and the Tanzanian government.
At inception, E.B.Norway owned 20% of the share holding and the Tanzanian government owned 80% of the shares which were held by National Development Corporation (NDC) and Tanzania Electrical Supply Company (TANESCO) who held 60% and 20% shares respectively. In 1995, ABB acquired a 70% share holding of the company at which point NDC retained a 10% share holding while TANESCO retained 20%. In 2007, Transcentury limited acquired ABB shareholding and the government of Tanzania retained the 30% held through theTanzanian Treasury Registrar. Since the acquisition in 2007 Tanelec has grown in revenue and production capacity.
From a capacity of 2400 transformers per year in 2007, the company now has a capacity to produce 7000 transformers. This capacity is scheduled to increase to 10,000 transformers per year by 2013. This has been made possible through the acquisition of new modern machines and technology couple with employment and training to increase the number and skills of the workforce. Tanelec has won the trust of the East, Central and Southern Africa regional Utility and Private market through the provision of good quality, reliable products manufactured under IEC standards.