Phone Number
+255 782 715 600
+255 743 334 234
Email Address
info@tanelec.co.tz
Knowledge Transfer Center
By virtue of our long experience and wide coverage of the African market, Tanelec Limited boasts of extensive knowledge both in the Electrical engineering field and the African market. This has place an almost moral obligation on us to impart knowledge to current and future generations.
Tanelec limited has a fully equipped Knowledge Transfer Center at its headquarters in Tanzania, Arusha. We have qualified engineers with hands-on experience running all our knowledge transfer programs. We also partner with world leading industrial training centers to deliver to you what matters the most in the industry.
Our Knowledge Transfer programs cover from LV, MV, and HV switchgear to highly specialized trainings in the field of industrial automation. We cover Power protection field with a practical approach dealing with specific protection relays by world renowned manufacturers such as Siemens, Schneider, ABB and EATON. For more information check our Knowledge Transfer page.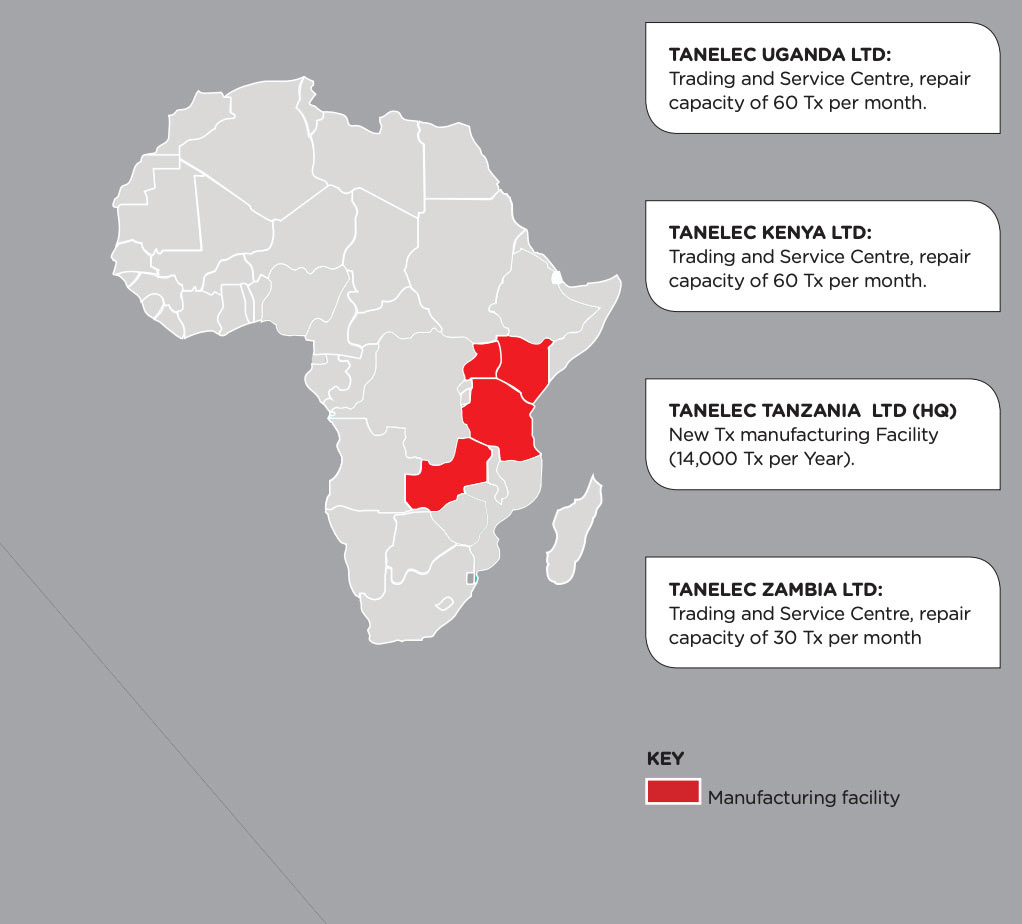 Facilitating power distribution in

Watch our journey.